Morgenland Campus
The Morgenland Campus 2021 will take place from 26-31 July at the Hochschule für Musik und Theater Hamburg.
This year with Dima Orsho - voice (Syria/ USA), Kinan Azmeh - clarinet (Syrien/ USA), Rony Barrak - percussion (Lebanon), Michel Godard - tuba, serpent (France), Tony Overwater - double bass (Netherlands), Maias Alyamani - violin (Syria/ Qatar), Frederik Köster - trumpet (Germany), Florian Weber - piano (Germany)
Application phase is over.
In cooperation with Hochschule für Musik und Theater Hamburg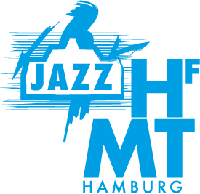 In cooperation with the Institut für Musik der Hochschule Osnabrück
It is made possible by the friendly support of the Felicitas and Werner Egerland Foundation
In 2016 the Morgenland Festival Osnabrück, together with the Institute for Music (IfM) of the Hochschule Osnabrück, started the Morgenland Campus. The one week long Master Class offers students from all over the world the opportunity to work for a week together with outstanding musicians, who are all connected with the Festival, and get to know the specifics of Arabian and "oriental" music.
The main aim of the course is that the participants should encounter each another not just on a purely musical level, but especially on a personal level. The Campus is a place for discussion and integration, not just with regard music. As many as 30 active and 30 passive participants from all over Europe can take part in the Campus. Via digital media it is possible for guest participants from all over the world to take part in selected courses. Eight instructors coach the students in various ensembles, and lectures complement the ensemble work.
The evening jam sessions at various locations are part and parcel of the Campus. The results of the week are then presented to the public in a final concert.
The participation at the Morgenland Campus is completely free of charge.
For further information, please contact Theresa Mattusch: campus@morgenland-festival.com
Morgenland Campus participants 2019:
Morgenland was a life changing experience. It was such a pleasure to work with so many wonderful musicians and learning so much about this music. I would definitely love to do it again and will recommend it to my colleagues!
-Vadim Dmitrijev-
The Morgenland week was such an inspiring time, it was a beautiful opportunity to dive in into another musical world together with people who share the same passion. This week opened new doors for me not only regarding the new style of music but also of what it means to make music together and what an importance it has to inspire each other with new ideas. Through the lectures of the professors and through the possibility to make music with them, my colleagues and I could experience music on a whole new level in a natural way.
-Margherita Kravina-
The week of Morgenland Campus was one of the most musically inspiring weeks that I have experienced. Filled with laughter and inclusive atmosphere we were learning from each other. It was more of an exchange than one directional practise which made the experience so beautiful. I am so grateful that I could take part in it and in the end jam the new knowledge out with the world known musicians who were teaching us. Beautiful, lifechanging, inspiring. Thank you!
-Tina Burova-